Bare Essentials Set (10% OFF)
Special Price
RM104.40
Earn 0 points
Regular Price
RM144.00
Great makeup starts from great skin - minimize your base make-up with Althea Bare Essentials! With nourishing ingredients and easy execution, this 3-product regime breaks down and simplifies the K-beauty routine for the urban woman. Here are the 3 debuts of this range:

Contour Cleanser - a rich and refreshing foaming cleanser that contains micro capsules to both cleanse and gently exfoliate away impurities while improving blood circulation for that V-shaped look.

Primer Water - smooth, hydrating and ever so slightly balm-like, this bottle of wonder penetrates into the layers of the skin to plump them up, prepping the skin and making it a smooth canvas for products to come.

Fixer Cream - powerful moisturizing properties are packed into this little jar that provides the skin with hydration for up to 24 hours for a fresh, revitalized complexion.

Choose to use what suits your skin, or pick all 3 for a well-rounded, healthy complexion.

Designed and made in Korea, with love

With the belief that you deserve the best quality, at affordable prices

Always backed by a 30 day unconditional returns policy
What's Good
Easy, skin-nourishing, specially curated trio for a simple routine that perfects the skin over time.
Skin Type
How to Use
Contour Cleanser - Dampen the skin, then squeeze out a small amount and lather onto the face, massaging in circular motions. Rinse off with water after.

Primer Water - Pour out a small amount and apply evenly onto the face, gently patting in for better absorption.

Fixer Cream - Apply evenly onto the face and gently pat in till absorbed
What's Included
1 x Contour Cleanser: 150g/5.29 oz

1 x Primer Water: 200ml/6.76fl.oz

1 x Fixer Cream: 50g/1.76 oz
Key Ingredients
Contour Cleanser
Ice plant - Hydrates and calms redness

Lemon verbena leaf - rich in vitamin C and antioxidants to strengthen the skin

Primer Water
Snow Lotus - Smoothens and brightens the skin while evening out its texture

Patented 'dewdrop' formulation - revitalizes the skin and provides immediate, effective moisture

Fixer Cream
Trehalose - powerful humectant that retains moisture on the skin

Wild Green Tea - hydrating, skin soothing and pack with antioxidants

Baobab Tree Extract - Non-greasy moisturizing agent that helps promote collagen production
View full ingredients list.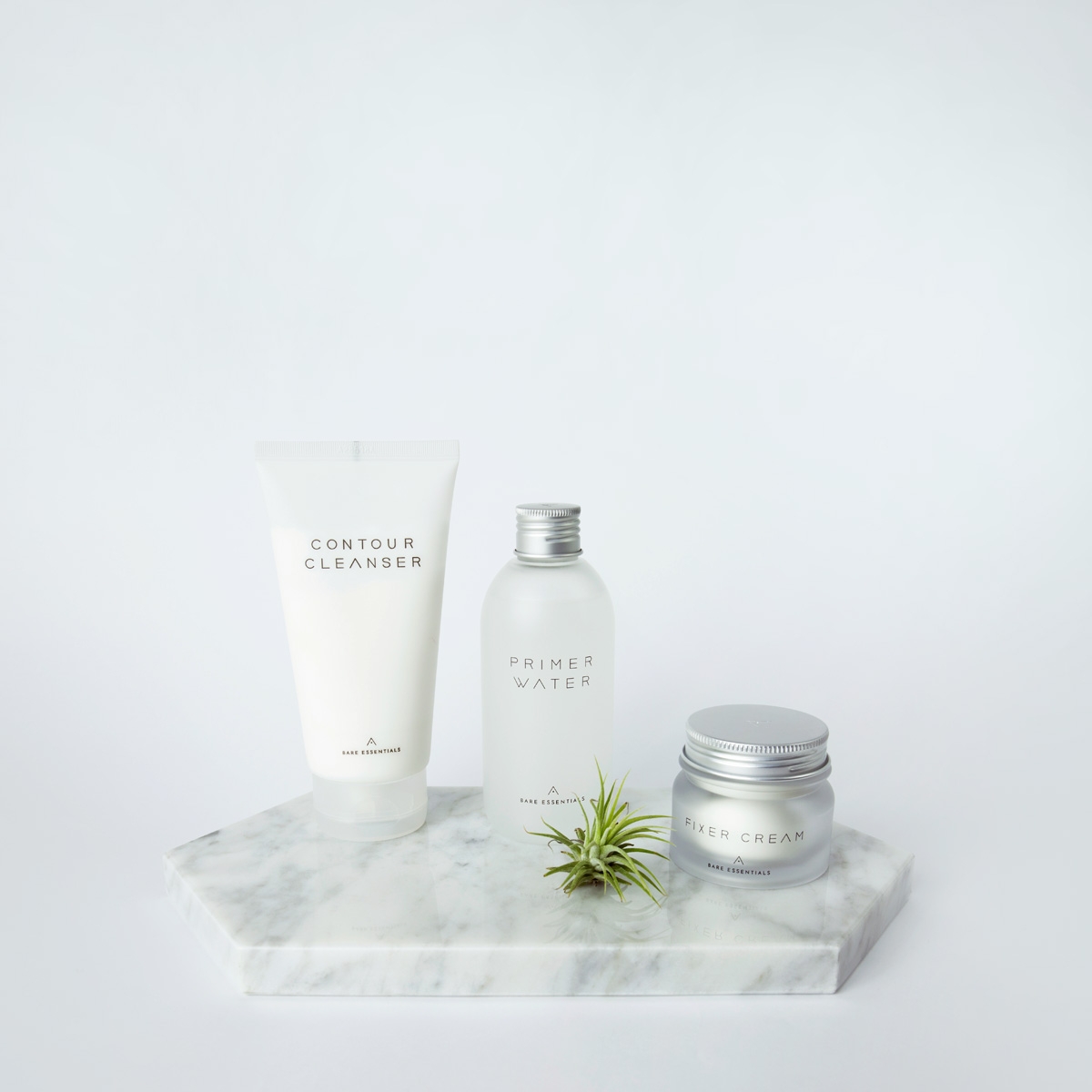 YOUR SKIN

COMPLETES MAKEUP