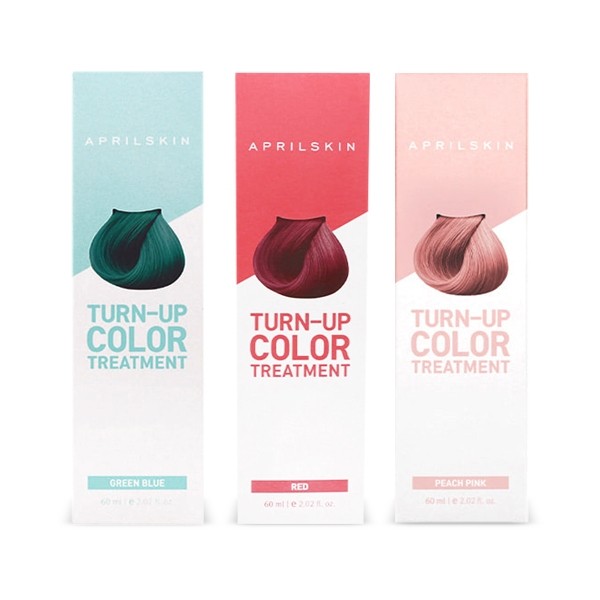 Details
Point:
Hair tint for two weeks
- A hair treatment which gives a color to a hair and nourishes at the same time.
Color tinting without damage
- Attach the color pigment on to a surface of the hair with less cuticle damage.
Purpose: This Hair tint gives a temporary hair dye with its beautiful color and nourishes your damaged hair.
Indications and Usage: Shampoo the hair and lightly dry the hair with a towel. Put on gloves and a gown and apply the product on the hair. After applying thoroughly wait 10mins and rinse off with water.
Green Blue, Peach Pink, Red
Purified Water, Cetearyl Alcohol, Behentrimonium Chloride, Coco-Caprylate/Caprate, Quaternium-87, Behenyl Alcohol, Hydroxyethyl Urea, Simmondsia Chinensis (Jojoba) Seed Oil, Isopropyl Alcohol, Amodimethicone, Propylene Glycol, Hydroxyethylcellulose, Dipropylene Glycol, Oleth-5, Caprylyl Glycol, Citric Acid, Microcrystalline Wax, Stearamidopropyl Dimethylamine, Trideceth-10, Disodium EDTA, Tocopherol, Butylene Glycol, 1,2-Hexandiol, Glycine, Serine, Glutamic Acid, Aspartic Acid, Leucine, Alanine, Lysine, Arginine, Tyrosine, Phenylalanine, Balin, Threonine, Proline, Isoleucine, Histidine, Methionine, Cysteine, Green Tea Extract, Rosemary Leaf Extract, Portulaca Oleracea Extract, Monarda Didyma Leaf Extract, Achillea Millefolium Extract, Salvia Officinalis/ Sage Leaf Extract, Cinnamomum Cassia Bark Extract, Calendula Officinalis Flower Extract, Chamomilla Recutita (Matricaria) Flower Extract, Peppermint Leaf Extract, Hibiscus Sabdariffa Flower Extract, Artemisia Princeps Leaf Extract, Lavender Flower Extract, Graveolens Extract, Alchemilla Vulgaris Extract, Lemongrass Extract, Laurus Nobilis Leaf Extract, Asparagus Cochinchinensis Root Extract, Lime Flower Extract, Basil Extract, Phenoxyethanol, Perfumery, [+/-]Blue 15, [+/-]Basic Blue 99, [+/-]Basic Brown 16, [+/-]Basic 31, [+/-]Basic Red 51, [+/-]Basic Yellow87
POLICY & NOTICE
ALTHEA GUARANTEES
1. We guarantee the authenticity of the product that you are purchasing. If you feel as though the product is not genuine, or if you just don't like it, please return it. We guarantee a market-leading 30 day unconditional return policy!
2. Not only is the product genuine, but we make sure everything provided is the latest from Korea. We don't keep our inventory in local warehouses. Why should we? Do you like fresh fruit or canned fruit? See? We carry the freshest inventory with the latest Korean trends, and ship them directly from Korea to you! And to top it all off, free shipping...Whoa!
3. Althea makes sure you are getting all your products at the best available market price. We guarantee it! In the slim chance, we messed up, just let us know, and we will fix all that!
RETURN POLICY
Althea makes sure to put an extra umph and a sprinkle of class on our customer service. If in any circumstance, you are in any way dissatisfied with our product, let us know, and we will give you 30 whole days to return it and even pay for your return shipping fees.
For a more complete, detailed guide to our return policy, please look at our Terms and Conditions page.
CUSTOMER SERVICE
Always let us know how to improve our service. We are all ears! If there was anything you were not content with, please do let us know and we will rectify the situation ASAP! For a more complete, detailed guide to our Customer Service, please look at our Terms and Conditions page.
PRODUCT DESCRIPTIONS
Althea attempts to be as accurate as possible. However, Althea does not warrant that product descriptions or other content of this site is accurate, complete, reliable, current, or error-free. If a product offered by Althea itself is not as described, your sole remedy is to return it in unused condition.
For a more complete, detailed guide to our service, please look at our Terms and Conditions page.